The Wait is Over!
Keep Calm
It's Final Countdown
Join the Final Draw on
Jun 9th 2022, at 15:00 CET.
or subscribe our social media pages and follow live stream.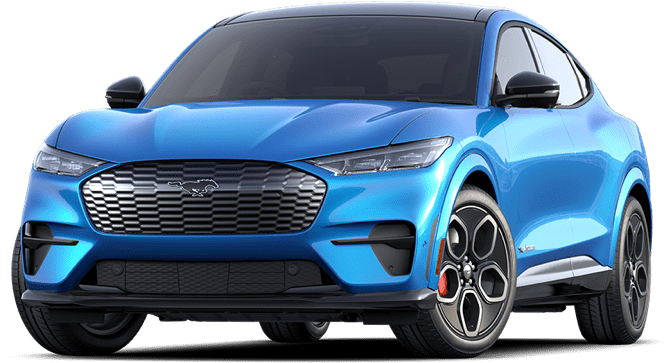 Our Awesome Prizes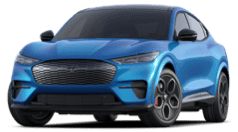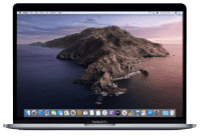 Meet our Lucky 44 1st stage Winners!
"
با عرض سلام و ارادت از کارگزاری IFC MARKET , بابت همکاری خیلی خوب , برای برگزاری دوره های اموزشی و به جهت هدایای ارزنده انها خیلی متشکرم و موفقیت و روزهای عالی را برایتان ارزومندم .
shideh osiya
"
سلام، روز بخیر خیلی خوبه که بخاطر جشن ۱۵ سالگی IFCM تصمیم به خوشحال کردن مشتریاتون گرفتید، چون من واقعا خوشحالم که بروکر به این خوبی رو انتخاب کردم من برنده دومین جایزه نفیس قرعه کشی، یعنی سفر با کشتی کروز برای ۲ نفر شدم که مبلغ جایزه هم سریعا به حسابم واریز شد مرسی که این فرصت هارو در کنار پنل کاربری و کلی امکانات دیگه در اختیار مشتریانتان قرار میدید. ارادتمند شما
Farid_John
"
سلام وقت به خیر ..میخواستم از طرح قرعه کشی ای اف سی مارکت تشکر کنم که در کنار سرویسهای خوب این بروکر هیجان بیشتری ایجاد کرده ..من برنده ایفون 13 شدم و معادل دلاری اونو بدون تاخیر در حساب معاملاتیم دریافت کردم..مینو مطلق
minoo fatemi motlagh
"
The contest was amazing. I enjoyed it. Good Luck to everyone in second stage.
Vaseem Thottilaparambil
"
I added funds to my account for a chance to win prizes and the Mustang and won $100 on the 1st round! IFC always has a great bonus program running, high recommend for beginner or experienced traders
Kevin Steele
"
I started trading with IFC Markets a year ago. When I saw they have a contest I didn't believe it's true! I thought it's just marketing! But I funded my account regardless for trading purpose. When they called me to tell that I won the first prize of the contest, which was a gold Hublot watch, I was surprised! I'm really happy with IFC markets and their service. They are honest and they delivered the prize as promised and I definitely recommend them to all the forex traders
Saeedeh
Contest Rules
Who Can Participate
Contest Rules
1 Mustang MACH-E electric car
1 Gold watch Hublot
3 Dream tours for 2
10 x iPhone13 smartphones
5 x Apple MacBook Pro laptops
10 x iPad Air tablets
80 Money Prizes x $100
Start Date:
October 1st, 2021
Completion date:
June 1st, 2022
The contest is held online and has 2 stages in total.
There is a possibility to apply for a cash equivalent of a prize.
The 1st stage deposit should be at least 250 USD / 250 EUR / 25,000 JPY / 6250 UBTC. (Note: 0% deposit commissions).
Any Participant of the Program is allowed to participate in the Prize Draw, if he/she carries out trade with a total turnover of at least 1 Conditional Lots in the last 60 days of the Program.
Bonus Calculation Scheme
Participants will have the opportunity to choose a bonus at their own discretion and receive it after fulfilling the necessary conditions.
A bonus of 30% is set by default, which can be changed if the participant wishes to do so.
Remember that if a 10% bonus is selected, it will be credited to the member's account instantly, no requirements are needed.
Example for a $250 deposit
| | | | |
| --- | --- | --- | --- |
| Bonus Value | Deposit Value | Bonus | Qualifying number of lot trades |
| 50% | $250 | $125 | 250/ 50 = 5 lots |
| 40% | $250 | $100 | 250 / 66.7 = 3.75 lots |
| 30% | $250 | $75 | 250 / 100 = 2.5 lots |
| 20% | $250 | $50 | 250/ 200 = 1.25 lots |
| 10% | $250 | $25 | 0 lots |
Tickets Calculation Scheme
After fully complying with the rules of the program participants will get a certain number of Tickets, depending on the amount of replenishment.
The maximum number of Tickets granted to participant is limited to five.
Number of tickets based on initial deposits
| | |
| --- | --- |
| Initial deposit | Number of tickets |
| 250-499 USD | 1 ticket |
| 500-749 USD | 2 tickets |
| 750-999 USD | 3 tickets |
| 1000-1499 USD | 4 tickets |
| 1500 USD and more | 5 tickets |
Maximum Bonus is limited to 1000 USD / 1000 EUR / 100,000 JPY / 25,000 UBTC.
The chances to receive prizes directly depend on the number of Tickets received for the active participation in the contest
The main language describing Terms and Conditions of the contest is English
* A Conditional Lot is a conditional measure unit for trading turnover defined by IFC Markets. See section 7 "Conditional Lots Calculation Table" of the Terms and Conditions of this contest.
Who Can Participate
Any individual or legal entity willing to participate, who is registered as a client of IFC Markets and corresponds to the requirements of participation in the contest
The contest is for both new and existing customers.
The contestant needs to open a real trading account with IFC Markets to participate in the Promo (the participant may use an already existing real trading account).
One participant can operate only one contest Live account.
Participants can fund their accounts by using any deposit method available for the region.
A Participant can use trading strategies and expert advisors without any restrictions.
The participant may lose the Welcome bonus when applying for the funds withdrawal after receiving the bonus, if as a result their account equity is less than the total deposit amount + Bonus amount.
To participate in the Prize Fund Draw, the Participant must complete the previous stage of the contest.
Each Participant can claim only 1 of the prizes.
The winners may choose and receive the cash equivalent of a prize instead of a material prize at their discretion.