Advisor Perdagangan - NetTradeX Advisors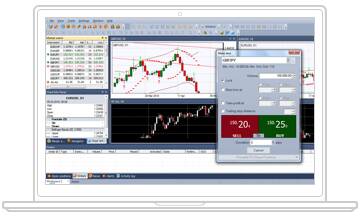 Pada terminal trading ini, selain terdapat fungsi-fungsi umum untuk trading dan bekerja dengan grafik, juga menyediakan fasilitas trading otomatis dengan menggunakan fitur Advisors dan antar muka grafis untuk mengelola posisi dan order.
Pengguna bisa bekerja pada terminal NetTradeX Advisors atau secara bersamaan pada kedua terminal – yang utama dan kedua.
Create Unlimited Instruments
Trade with Trust
Regulated by BVI FSC & LFSA
IFCMARKETS. CORP. is licensed by the BVI Financial Services Commission
IFC Markets Ltd is licensed by LFSA in the Federal Territory of Labuan (Malaysia)
8 International awards in 2020-2021
"Best International Broker Vietnam 2021" by International Business Magazine
"Best International Broker South Korea 2021" by International Business Magazine
"Most Customer Centric Broker Indonesia 2021" by The Global Economics Awards
Insured by AIG
Insured by AIG Professional Indemnity Insurance for Financial Institutions.
US Patent issued for the Portfolio Quoting Method (PQM)
IFC Markets' unique and exclusive Portfolio Quoting Method (PQM) was granted a US Patent.
MULAI TRADING DENGAN IFCMARKETSAkses Global ke Pasar Keuangan dengan

Satu Akun