Analisis teknis #C-COFFEE : 2021-04-16
Recommendation Coffee:
Buy
Kuat Jual
Sell
Neutral
Buy
Kuat Beli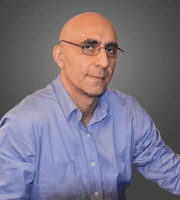 | | | |
| --- | --- | --- |
| Indicator | Nilai | Signal |
| RSI | | Neutral |
| Donchian Channel | | Neutral |
| MACD | | Buy |
| MA(200) | | Buy |
| Fractals | | Buy |
| Parabolic SAR | | Buy |
Chart Analysis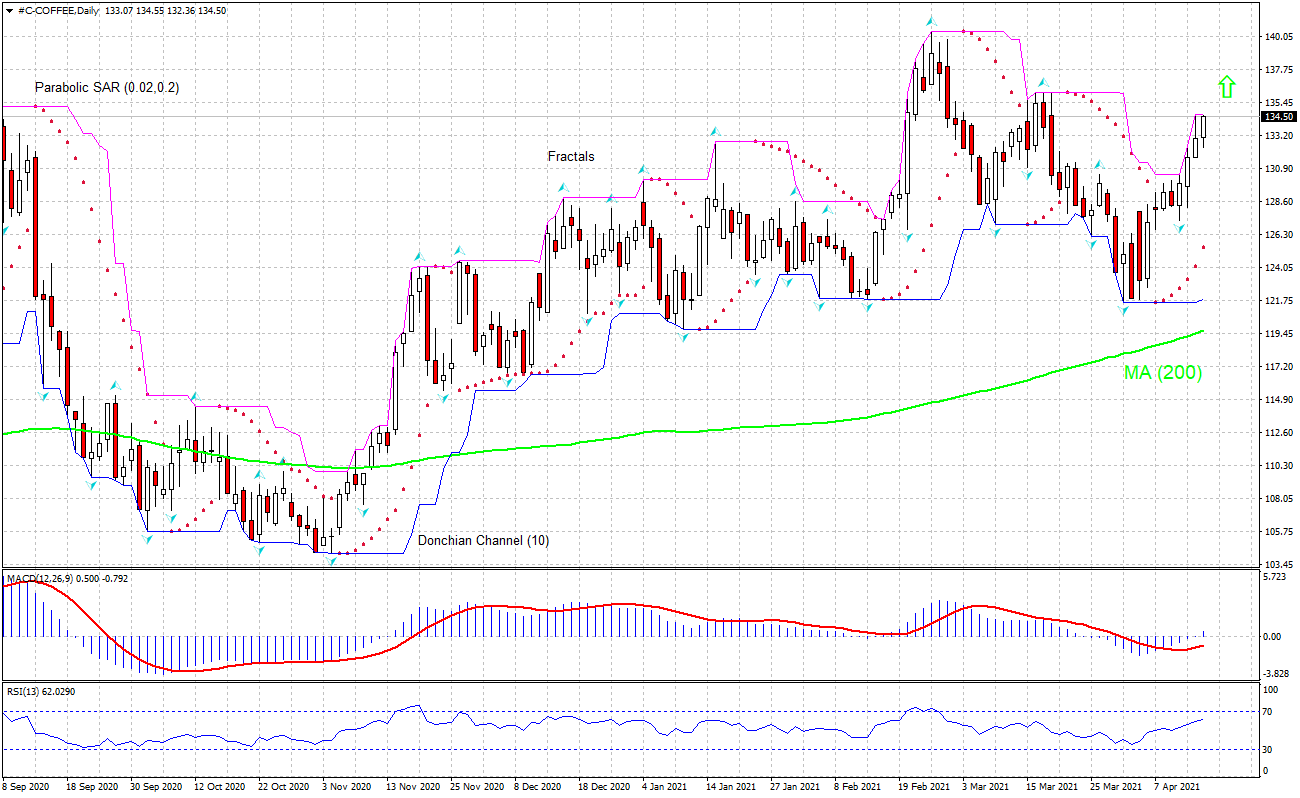 The #C-COFFEE technical analysis of the price chart in daily timeframe shows #C-COFFEE,Daily is rebounding above the 200-day moving average MA(200), which is rising itself , after hitting four-month low couple of weeks ago. We believe the bullish momentum will continue as the price breaches above the upper Donchian boundary at 134.63. A pending order to buy can be placed above that level. The stop loss can be placed below 121.64. After placing the order, the stop loss is to be moved every day to the next fractal low, following Parabolic signals. Thus, we are changing the expected profit/loss ratio to the breakeven point. If the price meets the stop loss level without reaching the order, we recommend canceling the order: the market has undergone internal changes which were not taken into account.
Fundamental Analysis
Brazil's coffee crop is expected to be lower. Will the COFFEE price continue rebounding?
The July 2021 to June 2022 new Brazil crop harvest is starting for robusta areas, and for arabica plantings harvesting starts in a few months. The weather has been reported to be favorable ahead of the final stages of ripening, local and international surveys indicate a median estimate for total Brazil arabica and robusta 2021 crop at around 52 million bags. That constitutes 25% smaller crop due from Brazil this year, which is explained by biennial lower crop cycle. Expectations of lower crop are bullish for coffee price.
Perhatian:
Tinjauan ini memiliki karakter informatif dan tutorial dan dipublikasikan secara gratis. Semua data, termasuk dalam Tinjauan, diterima dari sumber publik, diakui kurang lebih dapat diandalkan. Apalagi, tidak ada jaminan bahwa informasi yang ditunjukkan penuh dan tepat. tinjauan tidak diperbarui. Keseluruhan informasi dalam setiap tinjauan, termasuk pendapat, indikator, grafik dan hal lainnya, disediakan hanya untuk tujuan pengenalan dan bukan saran keuangan atau rekomendasi. Seluruh teks dan bagiannya, serta grafik tidak dapat dianggap sebagai tawaran untuk membuat kesepakatan dengan aset apa pun. Pasar IFC dan karyawannya dalam kondisi apapun tidak bertanggung jawab atas tindakan yang dilakukan oleh orang lain selama atau setelah membaca tinjauan.